Government License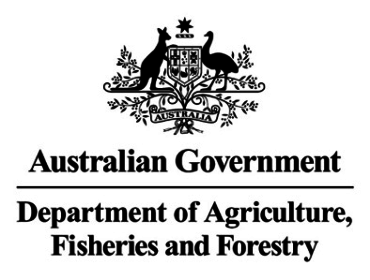 Can anyone export  livestock from Australia?
Australian livestock exporters are licensed by DAWE (Department of Agriculture Water and Environment) to conduct livestock export shipments and exporters must rigidly follow export  regulations with regard to everything that occurs during the export process, up to and beyond the landing of the animal in the destination country. Our Government License number is L 0747. All livestock are traceable back to their farms of origin, all vet treatments and disease testing is recorded and all aspects of the journey from the farm onwards are meticulously planned including post arrival. Licensed exporters are regularly audited to ensure compliance with the Government's license requirements.  Make sure you ask any supplier for their license details, dealing through facilitators and middle men increase costs and can lower quality.
This is not a simple exercise with animal welfare being at the very top of our list of priorities and logistics are quite complicated. Experience really counts given the complex process involved, our team is global and our logistics have been refined over many years and  nothing is left to chance. we have never experienced any mortalities in all the years we have been exporting.
Angus Macpherson is the principal owner of Cluny Livestock Exports Pty Ltd and  comes from a farming background and has over 30 years experience with livestock. Cluny Exports has been licensed since 2007 (under two licenses) and the Macpherson family has an involvement in livestock and livestock exports that dates back to 1890.