Care & Welfare of Livestock
Animal Welfare and Care of Livestock 
Animal welfare is an absolute focus of the way we at Cluny Livestock Exports conduct our business. This applies prior to departure in quarantine depots, loading and unloading at airports, transit stops and delivery to final destination and beyond.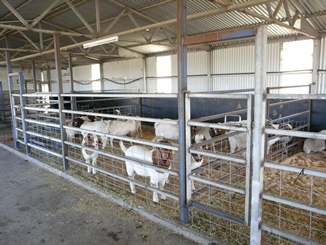 In Transit
Cluny Exports Agribusiness Specialists (licensed exporter part of the Cluny Group) by request can provide a groom (attendant) for the trip who will check on the well being of the animals during the voyage and assist in unloading at the port of destination. We use tried and tested products & systems including electrolytes, vitamin injections and non toxic natural spray treatment of the crates to reduce ammonic acid from urine. Animal welfare and comfort of the animals during the journey are a focus of Cluny Livestock Exports. Temperatures during the flight are monitored and adjusted when necessary to remain between 15 and 17 degrees Celius. Watering systems are installed in the animals crates for longer trips. We have experienced, reliable staff worldwide to care for the staff in the event they transit in a country on the way to the final destination.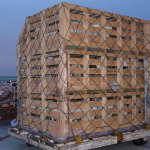 Post Management Plans
Post management plans are an important part of the long term welfare and management of the animals. We can also provide an unloading and travel plan for the final destination airport and post arrival procedures to ensure everything goes smoothly. Staff can also be provided to supervise unloading at the destination and to assist with settling in procedures. We can provide designs for ramps to load animals on to trucks at the destination airport and also on farm. It is important that preparations have been made to receive the animals well in advance of their arrival. This includes adequate feed, proper housing and yards, veterinary care and adequate water.
Ongoing support can be offered in terms of general management, nutrition and breeding programs. we also offer feasibility studies, project design and management.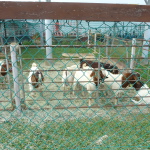 Risk Management
Nothing is left to chance in the way we plan our shipments and experience really does count and ensures the safe arrival of your livestock. Leave the finer details to us and your livestock will arrive in great shape, it is this attention to detail by Cluny Exports that will ensure the success of your project.  In over ten years in livestock export we have never had a single mortality and this is a remarkable achievement.